News
The Albert B. Sabin Gold Medal – Sabin Vaccine Institute 2023 Awarded Thomas P. Monath, MD, One Health Leader and Co-Founder One Health Initiative team/website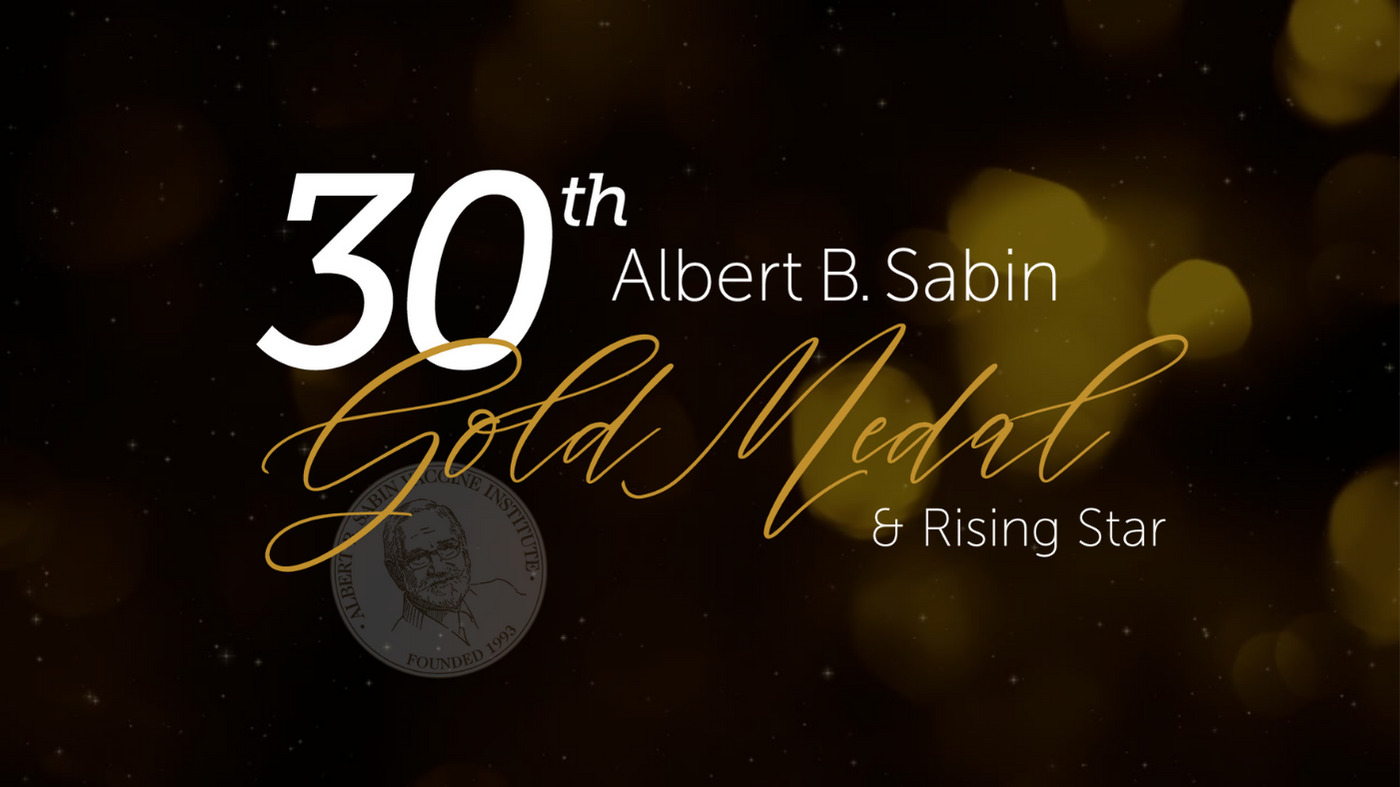 SEE: https://www.sabin.org/about/awards-recognition/the-albert-b-sabin-gold-medal and Vaccines for zoonoses: a One Health paradigm
Thomas P. Monath
2023 GOLD MEDAL AWARDEE
Thomas (Tom) P. Monath, MD, is internationally recognized for his work in both virology and vaccinology. His four decade-long career covering multiple functional areas of vaccine development began in the U.S. government, following which he joined the biotechnology sector. An expert in arboviruses, he is credited with bringing several innovative vaccines into clinical development including those for Ebola Zaire, smallpox, West Nile virus and influenza. Four of his vaccines are now licensed and commercialized.
After graduating from Harvard University which he attended as both an undergraduate and medical student, Dr. Monath was awarded a virology fellowship at the University of Ibadan in Ibadan, Nigeria. "I was always fascinated by tropical diseases," he says. During his time in Nigeria one of his first experiences was working on a yellow fever epidemic in Africa. "Of course, there was a vaccine for that disease. I saw how a vaccine was used in an epidemic situation to control the disease, and I thought that was fabulous."
After serving as part of the uniformed services Division of Vector-Borne Viral Diseases at the Centers for Disease Control and Prevention (CDC), he switched to the U.S. Army to learn vaccine development, and retired as colonel after serving as Chief of the Virology Division at the U.S. Army Medical Research Institute of Infectious Diseases (USAMRIID). In over 20 years in public service, he was deeply engaged in field research of emerging viral diseases such as viral encephalitis, dengue, yellow fever, and Lassa fever affecting underserved countries in Africa and Latin America and was responsible for uncovering the rodent host reservoir of Lassa fever.
Entering the private sector, Dr. Monath became Chief Scientific Officer and an Executive Director of Acambis, where he developed a novel platform for vaccine development (ChimeriVax™). He brought three human and one veterinary vaccine through regulatory approval, including the ACAM2000® smallpox vaccine, which was recently used to protect against mpox. He became a partner at what is now called Kleiner Perkins, a leading venture capital firm, where he oversaw investments in the vaccine space, served as Chief Medical Officer for two ventures, and, with his partners, helped to establish Biomedical Advanced Research and Development Authority, often referred to as BARDA. He then moved on to become Chief Scientific Officer and Chief Operating Officer of BioProtection Systems, a subsidiary of NewLink Genetics Corporation, where he led the development of an Ebola Zaire vaccine in partnership with Merck and spearheaded the development of a new Zika vaccine.
Currently, Dr. Monath is managing partner and chief scientific officer at Crozet Biopharma which, among other R&D initiatives, is working on a vaccine for the Nipah virus. He serves on the boards of Juvaris, Sentinext Therapeutics, and US Biologic, and sits on the scientific advisory boards of RapidMicro Biosystems, Vaxxinity, Hookipa, and Vaxcyte.
Among the many prestigious awards he has received are the Nathanial A. Young Award (1984), the Richard M. Taylor Award (1996), the Walter Reed Medal (2002) and the James H. Steele Gold-Headed Cane Award (2015). He has served on numerous government and international committees on infectious diseases, biosecurity, World Health Organization expert committees, and the U.S. National Vaccines Advisory Committee. He is past president of the American Society of Tropical Medicine and Hygiene and an elected fellow of the Society. He has published more than 425 scientific papers, six books on virology and vaccine development, and has 35 patents to his name.