News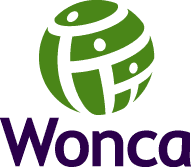 WONCA (World Organization of Family Doctors [physicians]) -- E-Update Friday 18th October 2019
FEATURES ONE HEALTH FELLOWSHIP FUND in this issue (see below)

WONCA News – October 2019
The latest WONCA News (October 2019) has been published and can be accessed at
https://www.globalfamilydoctor.com/site/DefaultSite/filesystem/documents/email%20Newsletters/19Octpdf
One Health: Fellowship Fund https://onehealthplatform.com/wohc/more/fellowship-programme
*WONCA is pleased to be affiliated with One Health, which is "the collaborative efforts of multiple disciplines working locally, nationally, and globally, to attain optimal health for people, animals and our environment", as defined by the One Health Initiative Task Force.
The World One Health Congress actively encourages the careers of promising researchers and wants to provide young One Health advocates with a unique opportunity to interact with world experts, gain further insights into their fields of interest and get inspired with new ideas and possibilities. The One Health Platform therefore established a One Health Fellowship Fund to provide fellowships to young scientists, with special attention for promising scientists from resource-challenged countries.
*WONCA Chief Executive Officer, Dr. Garth Manning is a member of the One Health Initiative team's Advisory Board http://www.onehealthinitiative.com/advBoard.php.